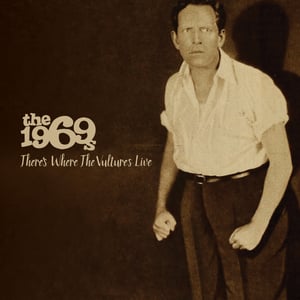 $

12.00
The 1969s bring a new CD with the new year. This CD was recorded, mixed and mastered at Aqua Lab Studios in Deep Ellum, TX and contains 13 new tracks. This CD illustrates The 1969s' broad range of the blues genre, taking listeners from dirty, juke-joint-blues tracks like "On My Way Down" and "Just This Side Of There" to fist pumping, punk-blues tracks like "Oblivious Girl" and "Back Where I Am From".
So, put on your boots, grab a bottle, turn up the hi-fi and kick back for some foot-stompin' jams surely to make you mad with the blues.
For a limited time this item ships with the first 1969s CD, I Am The Road, FREE.